ARCA has state of the art bill counting and sorting equipment to efficiently count, sort, validate the cash. Some of our cash processing services include change order preparation, order fulfillment, deposit consolidation, ATM cash preparation and residual processing.
ARCA also has complete coin counting, sorting and wrapping services available. We offer standard and non-standard change orders to be received next day at your location, and return shipments can be processed as well reducing your inventories. We also offer coin storage and coin drying services. Our cash and coin processing services are reported and consolidated as per the customer's requirements.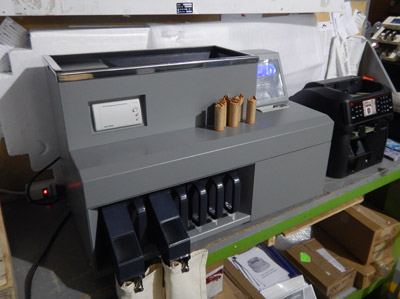 ARCA also has a special program set up for charitable organizations. Please contact us for more details regarding this program.